Vossloh Russia is a single whole with a worldwide Group
Vossloh Group is one a leading company on rail infrastructure and technology market. Extensive experience, proven safe, economical and environmentally friendly products makes the company a reliable supplier.
Our range of products and services:

All of these technologies are available to public and non-public railways, tram and metro lines of 1520 (1524 mm) gauge.
Products and solutions from a single source
The Vossloh Russia office is engaged in all activities of Vossloh Group in the regional market.
Vossloh Russia has been working since 2008 in the Russian market, doing everything possible to satisfy the high level of our customers' needs professionally, quickly and qualitatively.
JSC "Russian Railways", JSC "NC KTZ", JSC "Novosibirsk switch plant", Moscow metro, St. Petersburg metro, JSC "LSR-Stroy", LLC "Transport concession company", etc. are among our clients.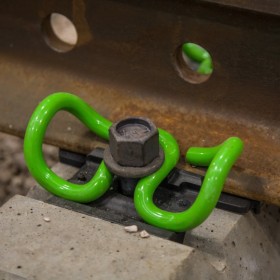 The company's office in Moscow actively works in all areas of the Group's business, the "one-stop-shop" principle allows customers to receive modern technologies and solutions from one supplier of railway infrastructure.
Our professional team guarantees customer support from design to after-sales service of the product.
To implement the best technologies and solutions for the customer, we have highly qualified personnel in Russia, which through synergy with foreign colleagues is ready to provide the client with a fast, high-quality and professional solution. We are the exclusive recipient of Vossloh technologies in Russia.
Products for the 1520 region are certified and meet the requirements and standards of Russia and other countries of the Eurasian Economic Union.
Production localization - now we produce in Russia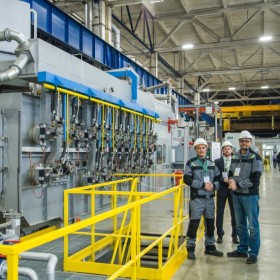 The Joint Venture between Vossloh and the Russian company AO BetEITrans opened October 26, 2017 a production site for rail fastening systems.
Our production site for the production of tensile clamps is located in Engels, Saratov region. The production is carried out on German technology and European equipment. Other components of rail fastening systems are also produced in Russia at partner enterprises.
We are ready to offer our products together with the sleeper of our partner AO "BetElTrans".
Moscow Office
Limited Liability Company
"Vossloh Bahn- Verkehrstechnik"
Krasnopresnenskaya emb. 12
Entrance 3, office 609,
123610, Moscow, Russia
Phone / fax: +7 495 308 92 10